What Size Fixture Do I Need: We recommend a formula for calculating and selecting the proper size fixture for each room. It's pretty simple: Measure the length and width of your room in feet (round up) and add them together and substitute total feet into inches. ie 15 feet Long by 25 feet wide would = 40' > 40". The suitable fixture size would be 40".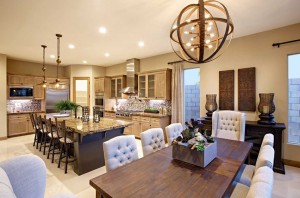 The number of pendants needed over an area can vary due to the length of the counter/island and the width of the pendants, but we recommend hanging pendant lights 30 inches apart whenever possible. This will ensure that you get the best and even illumination possible.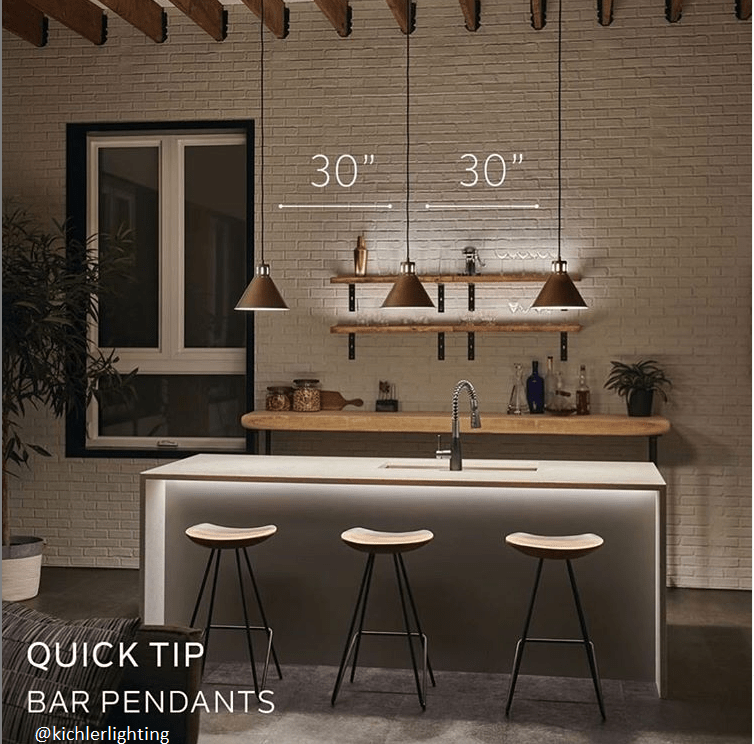 For ceilings 8 feet and under, it's best to use a flush mounted light fixture. Semi-flush light fixtures are perfect for 9 foot ceilings. Ceiling over 9 feet? Pendants and chandeliers are your best design choice.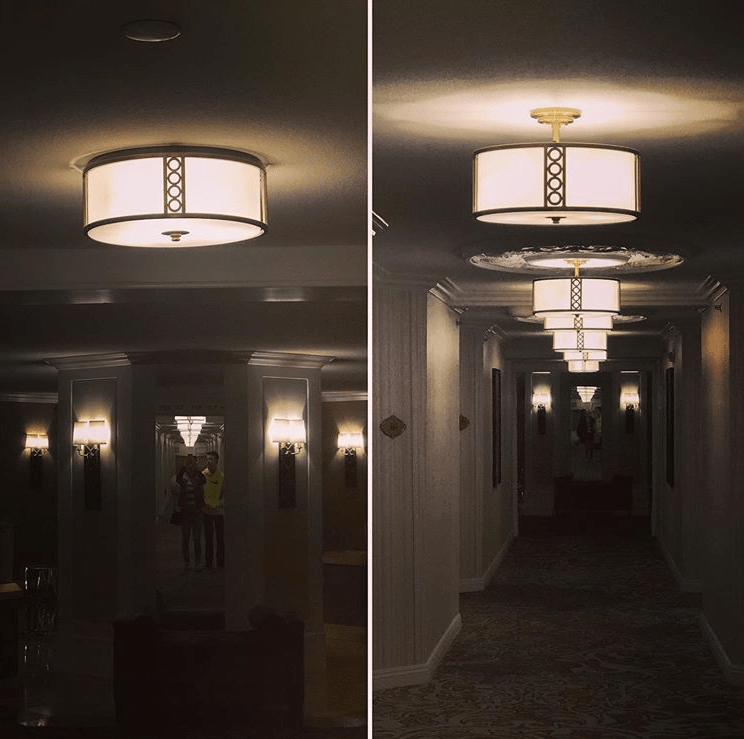 Opt for high-quality LED lighting. As you can see from this photo, low-quality LED lights can cause spaces (and people) to be reflected in an unnatural and unflattering light. Buy quality bulbs and fixtures from us, and you and your home or office will always look their best!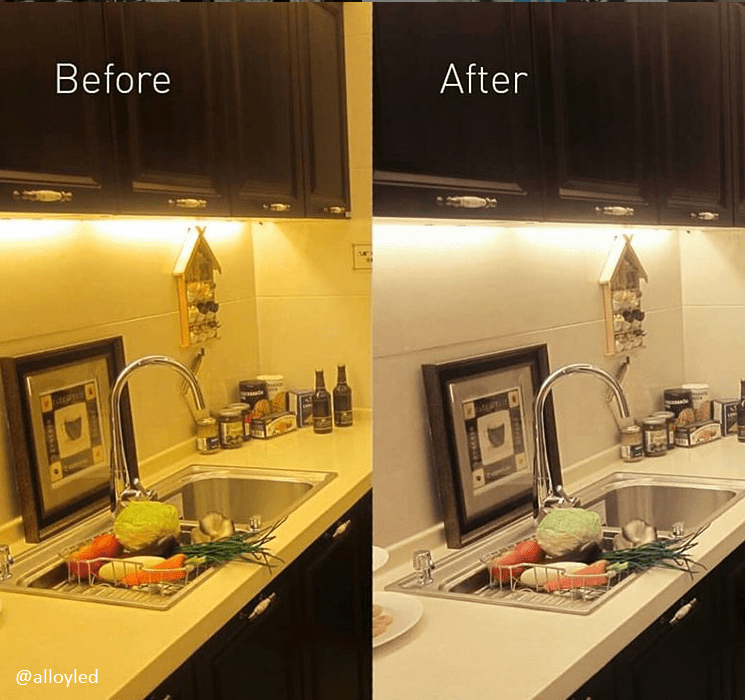 When selecting a lighting fixture for your dining room table, it should be ½ the width of the table.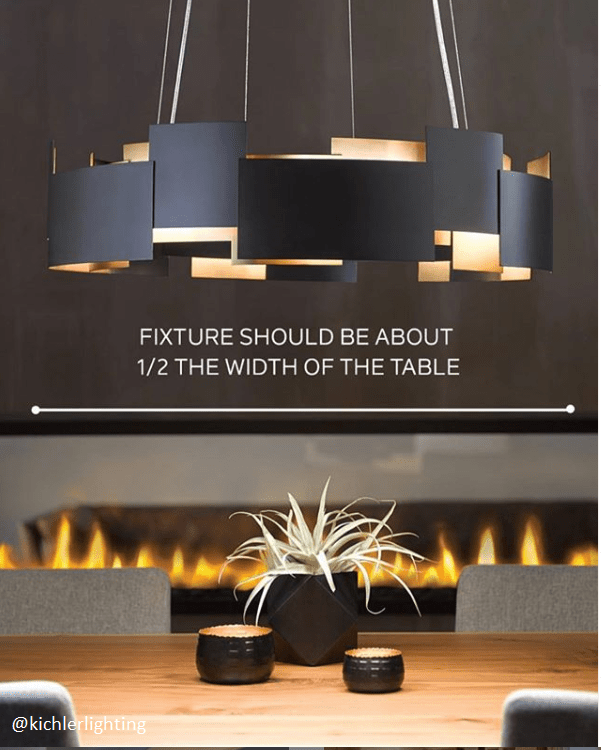 Still have questions? Please feel free to contact our experienced lighting professionals at 800-709-1119 or visit us at www.PriorityLighting.com! Priority Lighting - for all your lighting needs!